| | |
| --- | --- |
| Assembly Building | Adlyne Freund Center |

The Dana Brown Overnight Center is designed to accommodate a wide variety of groups. The overnight facilities can lodge school groups of up to 60 students and their teachers; adult and family programs may involve fewer numbers. Daytime usage can handle up to 100 participants.

The Center includes four sleeping lodges, an assembly building, and a shower house. Buildings are heated, air-conditioned, open year round and handicapped accessible. The lodges are historic log or post-and-beam buildings and can each house 13 to 17 people. Most of the accommodations are dormitory style bunk beds, but there are some separate rooms available. A shower house with modern showers and restrooms is located within the complex.

The Adlyne Freund Center can serve in conjunction with the Overnight Center as the dining hall for large groups. The Assembly Building and the Adlyne Freund Center are also available for day rental when overnight groups are not in session.
Some of the unique features of this site include the use of salvaged materials during the construction and the Center's septic system. This is a submerged flow wetland treatment system containing native Missouri aquatic plants, replacing the standard leach field.
A campfire circle is located in the heart of the Center. The facilities are conveniently located within walking distance of the wetland, prairie, Meramec River, and several trailheads— the extensive trail system of the Nature Reserve will keep your group hiking for hours. The diversity of habitats widens the scope of programming available to the Overnight Center and the computer lab capabilities in the Assembly Building allow students to record their field data before going back to school.
This stone and log building seats 60 with a fireplace and a large outdoor porch as well as a glassed-in porch. This building features a small projection screen and a small commercial kitchen. Enjoy the beautiful view from every vantage point.
This reconstructed barn with large windows and beautiful wood floors can seat 100 people. This large post and beam building features a wrap-around porch with seating, a fireplace, a loft, a large projection screen and a small kitchenette—all features that will enhance your visit.
Sleeping Lodges
The four lodges are all of historic log or post and beam design. The comfortable bunk bed sleeping rooms are cozy and clean. The lodges can each house 13-17 people in bunks and single beds. Separate rooms are available for teachers. Each lodge contains a gathering room and a half bath. Use the large porches for reading, bird watching, or just relaxing—each one commands a beautiful view of the natural area around the Center.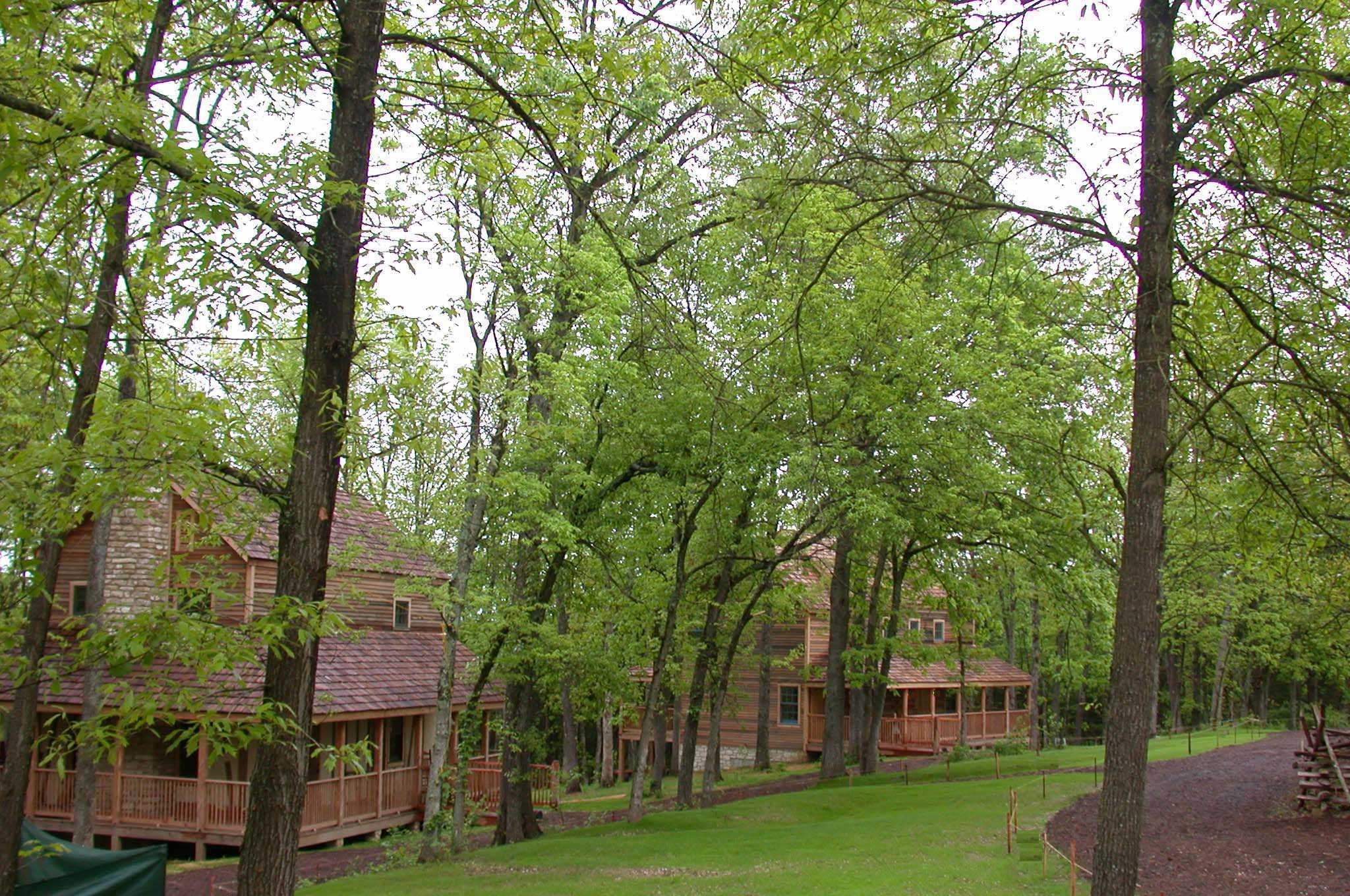 This freestanding building has radiant floor heat and is a modern, bright, spacious facility with showers, sinks and restrooms. Privacy rooms are connected to each shower stall.